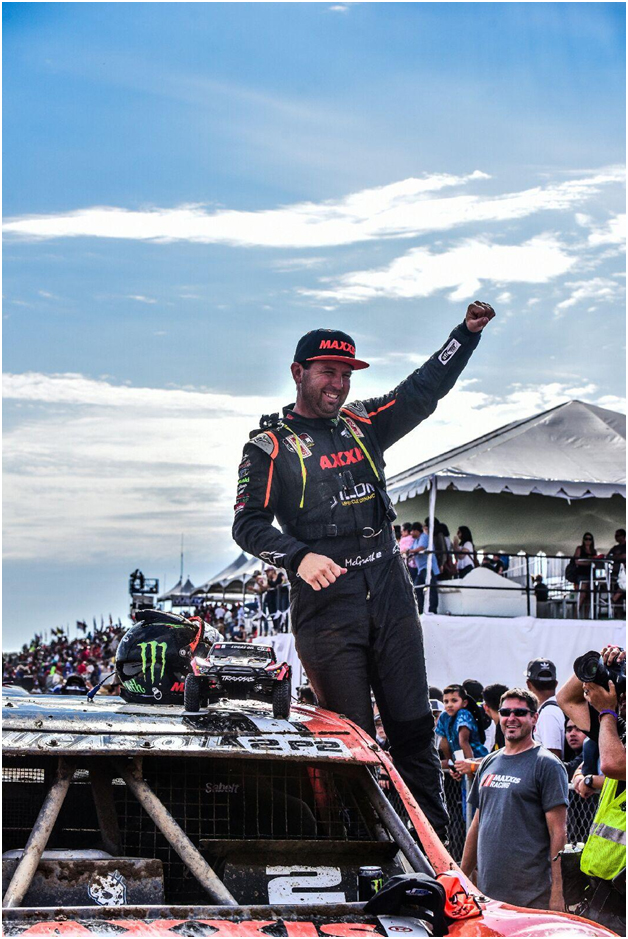 Ensenada Mexico June 20th 2016
Jeremy McGrath does it again with a BIG WIN in Mexico!
2 Wins in a row for Jeremy McGrath Pro 2 so far in 2016! The JM2 team celebrated Saturday afternoon with a BIG Win at Estero Beach Mexico. Jeremy had this to say on the Podium to a very enthusiastic crowd after the race. "What an amazing day and race here on the beach! The fans in Mexico are awesome. I want to also congratulate Rob Mac and Rodrigo Ampudia for getting 2nd and 3rd. I could not do this or be up here without all the support from my family, friends and sponsors. Thank you very much!"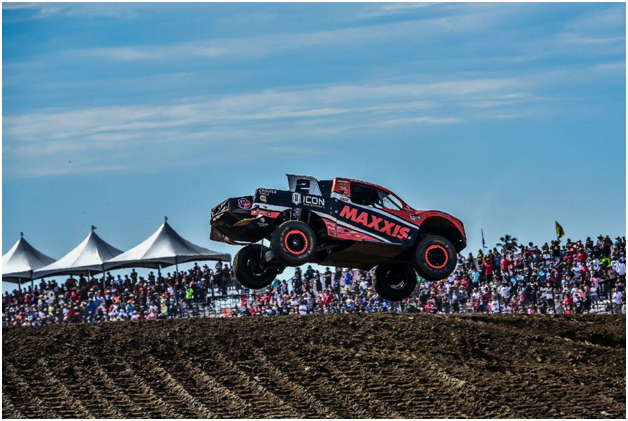 JM2 Team member Brock Heger had a very good weekend in Mexico too. The # 12 had top 5 finishes both days. Brock Qualified 3rd and 4th Saturday and Sunday and ended up in the 4th place position both days. With such a stacked field consistent finishes are hard to maintain. Brock Heger had this to say after the race Sunday. "I am happy to be in the points race sitting in third right now.
Jeremy McGrath Motorsports team drivers are sitting 2nd in the Pro 2 class and 3rd in the Pro Lite class at the half way mark of the series. Follow the team @jeremymcgrath2 and @brock_heger for current images and news.