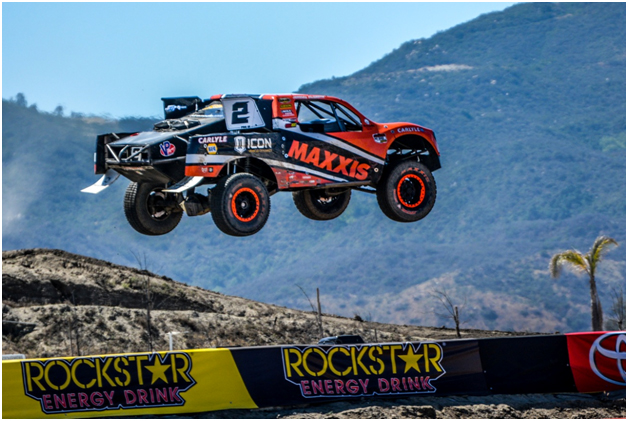 Lake Elsinore CA April 27, 2016
Home track heros and heartbreaks at Lake Elsinore this weekend during rounds 3 and 4. Jeremy McGrath Motorsports had a challenging weekend to say the least. The # 2 Maxxis Tires, ICON Vehicle Dynamics, Carlyle Tools Pro 2 was fast from the start. With a solid Fourth place finish on Saturday Jeremy had his sights set on a top three Sunday. After qualifying 4th with an inversion of four, Jeremy was sitting on the front row next to Brian Deegan. Jeremy quickly moved into the lead at the start of the race and pulled out a three car lead over Bryce Menzie, who had moved into second. The two trucks maintained a blistering pace separating themselves from the field. Jeremy looked very comfortable leading and setting the fastest lap of the race up to that point.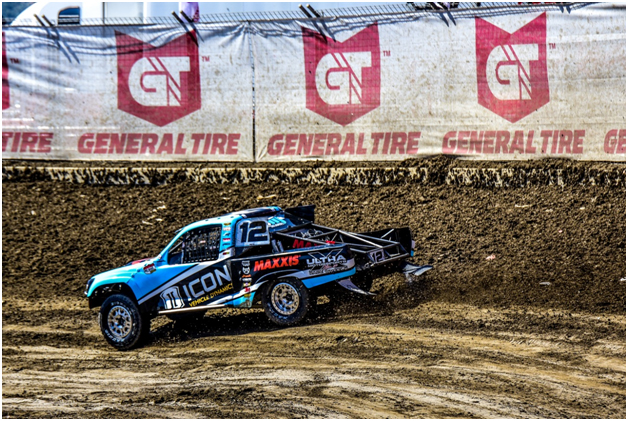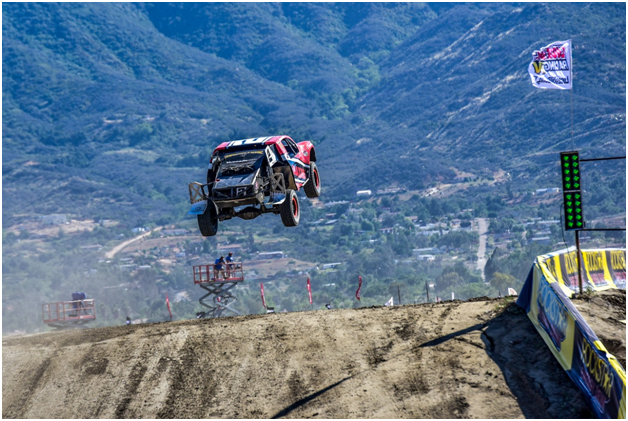 Here's where the heartbreak happens. On lap 8 leading by 5 truck lengths the front right spindle failed and the truck lost steering. When asked about the incident, Jeremy replied "This is going to sting for a while. I felt very comfortable and thought this was our day. The team has been working very hard and I feel my truck was working amazing today. All we can do is take the positives that we are fast and we have a great team and amazing support from Maxxis Tires, ICON Vehicle Dynamics and Carlyle Tools. I also want to thank Vic Hill Race Engines for giving me the horsepower to pull big Holeshots on the start and every restart!"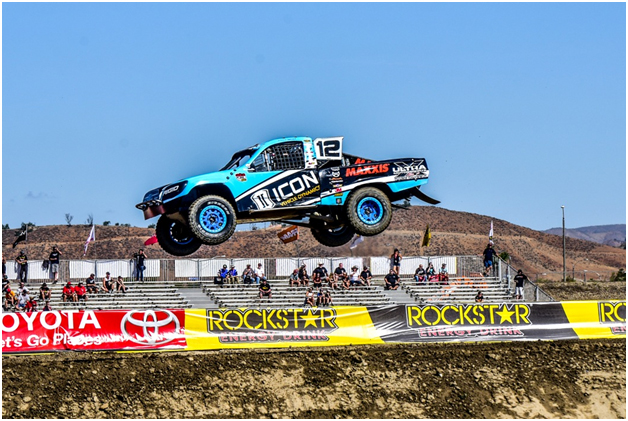 JM2 Pro Lite Driver Brock Heger had a weekend full of ups, downs and some rolls as well. Brock was the Hero of the team this weekend after driving the wheels off his ICON Vehicle Dynamics, Maxxis Tires, Ultra Wheels # 12. Brock had an amazing charge on Saturday from 7th up to the third position when he was hit from behind by the #6 of Brandon Arthur. It was clear take out move from behind, however the officials did not recognize the infraction. Brock's truck was upside down in turn 4 with 2 laps to go. After getting the tires on the ground Brock rejoined the back of the field. When the green flag dropped Brock pushed his way past half the Pro Lites to finish 8th overall for the day. He drove an amazing race and should have been celebrating a podium finish.
Round 4 would be redemption for Brock as he qualified 4th and drove a flawless race to a Third Place over all. On the podium he had this to say. "Today was a great race and I really enjoyed racing my competitors clean. I feel like I had the speed to be up here both days, but got taken out Saturday. I am really looking forward to racing in Utah next month.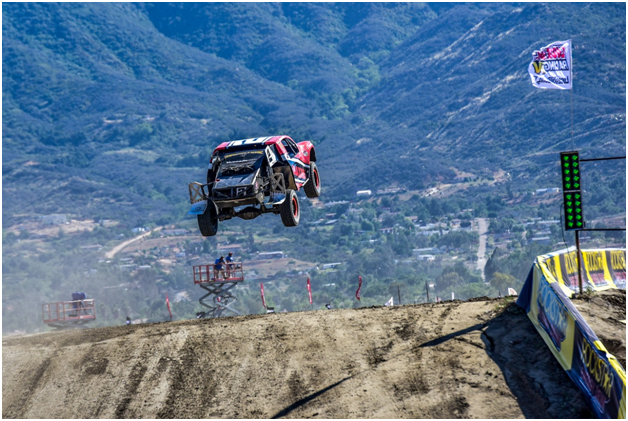 The JM2 team will be traveling to Salt Lake City for rounds 5 and 6 May 21st and 22nd. Follow Jeremy, Brock and the team @jeremymcgrath2 and @brock_heger on instagram.