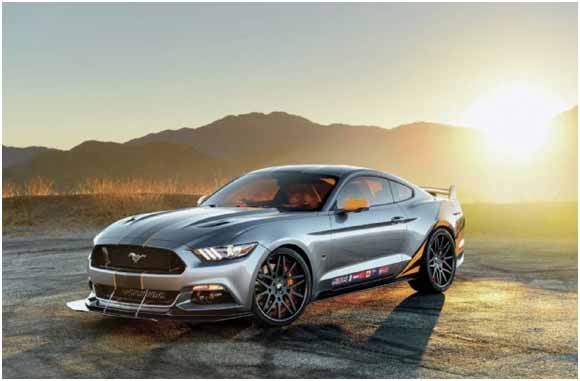 Gibson Performance equipped 2015 F-35 Lightning II Edition Ford Mustang Our friends at MAD INDUSTRIES came to us in mid 2014 and presented a great opportunity to be apart of the 2015 F-35 Air Venture Ford Mustang. This all new Mustang was to be the very first 2015 S550 model to hit the public in a completely modified form. To top it off, the F-35 Lightning II Ford Mustang would then be auctioned for a great cause.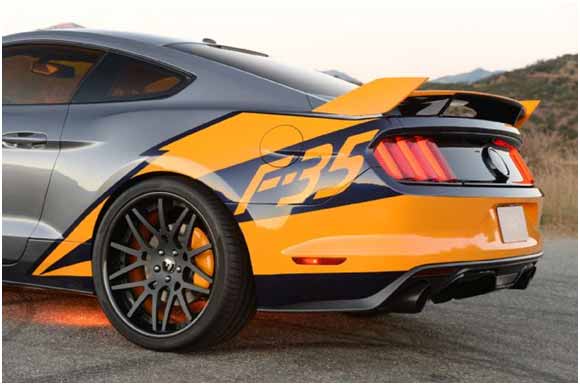 We went to work to develop an awesome power producing exhaust system for the 2015 Ford Mustang GT that included an 3" equal length X-Pipe, SuperFlow Mufflers and our 4.5" Intercooled Tips for the cleanest looking and most powerful sound presentation ever seen on a 2015 Ford Mustang. Obviously we're biased, but we can say that because it was the first to have an aftermarket exhaust system! This same system we developed around the F-35 Lighting is now available today for all 2015 Ford Mustang GTs in a full Stainless Steel Dual Exhaust System or Elite Black Ceramic Dual Exhaust System.
The F35 was equipped by many other trusted performance brands including: Eibach Springs, Pirelli tires, Forgiato wheels, Rigid Industries lighting, sPOD lighting controls, Ford Trim Shop and others. The outstanding paint was done by LGE-CTS Motorsports.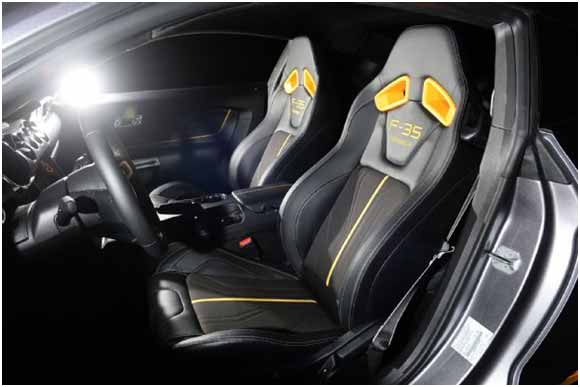 We definitely recommend you see the full article and complete photo gallery on Mustang 360°
All photos by Drew Phillips * Stephanie Davies Associate Online Editor * March 23, 2015