Team Gibson » Brian Deegan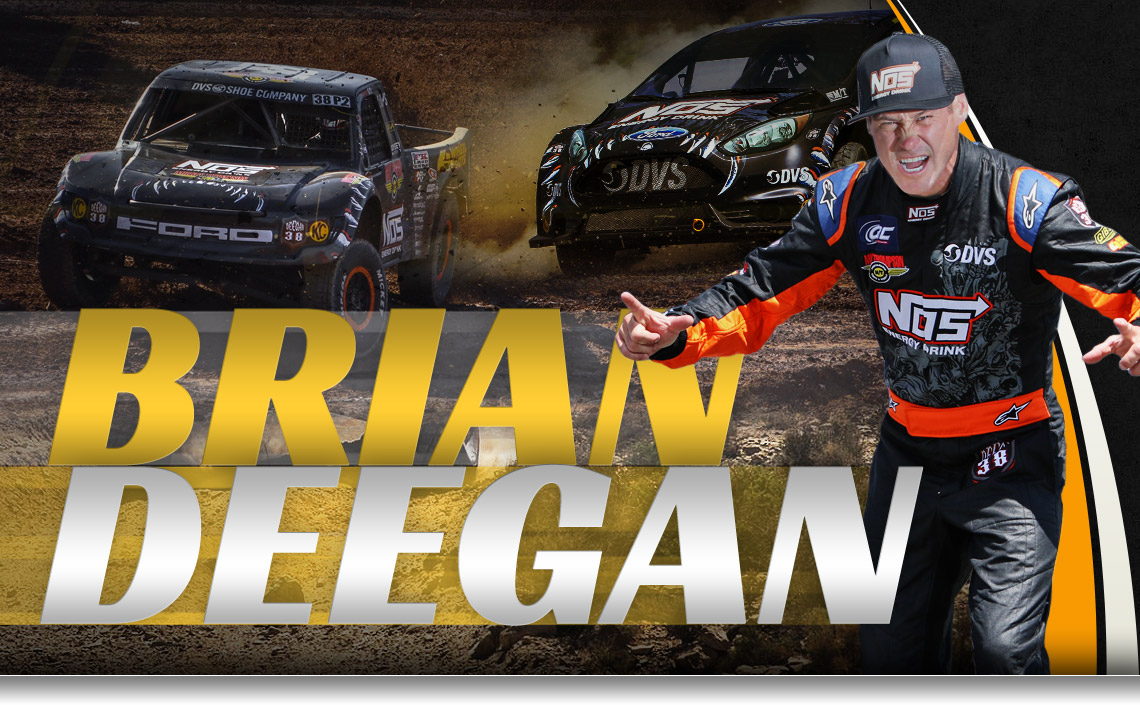 Short Course Off-Road Champion and Action Sport Icon
Motocross legend, off-road racer, team owner, and businessman "The General" Brian Deegan is a pioneer in action sports.
At age 17, outfitted with only a credit card, a dirt bike, and an old truck, Brian left his hometown of Omaha, Nebraska for Southern California with dreams of becoming the next big name in motocross. Brian's skills quickly impressed everyone he encountered, and he soon rode his way onto a Supercross Team.
In a pivotal moment in 1997 at the Coliseum in LA, Brian made history and pioneered what is known today as Freestyle Motocross by "ghost riding" his bike across the finish line – astonishing the crowd, stunning the AMA officials, and setting into motion a new breed of competition.
Today, Brian is the most decorated Freestyle Motocross rider in the competition's history with 13 X-Games medals to his name, including X Games 17 Gold medal in Rally Cross. He also holds the elite distinction of being the only rider to compete in every X Games competition since the games' inception. In the last year, Brian has dominated the off-road trucking world, taking both Lucas Oil Pro 2 Unlimited and Pro Lite Unlimited Championships, being named Lucas Oil Rookie of the Year in Pro 2 Unlimited, and taking home the 2011 Lucas Oil Driver of the Year (which he also won in 2010).
Brian currently competes in Motocross, Freestyle Motocross, Rally Car, and Short Course Trucks as founder and owner of the Metal Mulisha.
Brian's road to the top has not been without challenge. His career is marked by multiple near-death experiences, several broken bones, a lost kidney, and a severe spleen injury. In the end, it has been Brian's fearlessness and rebel attitude that has established him as one of the top talents and competitors in the sport.