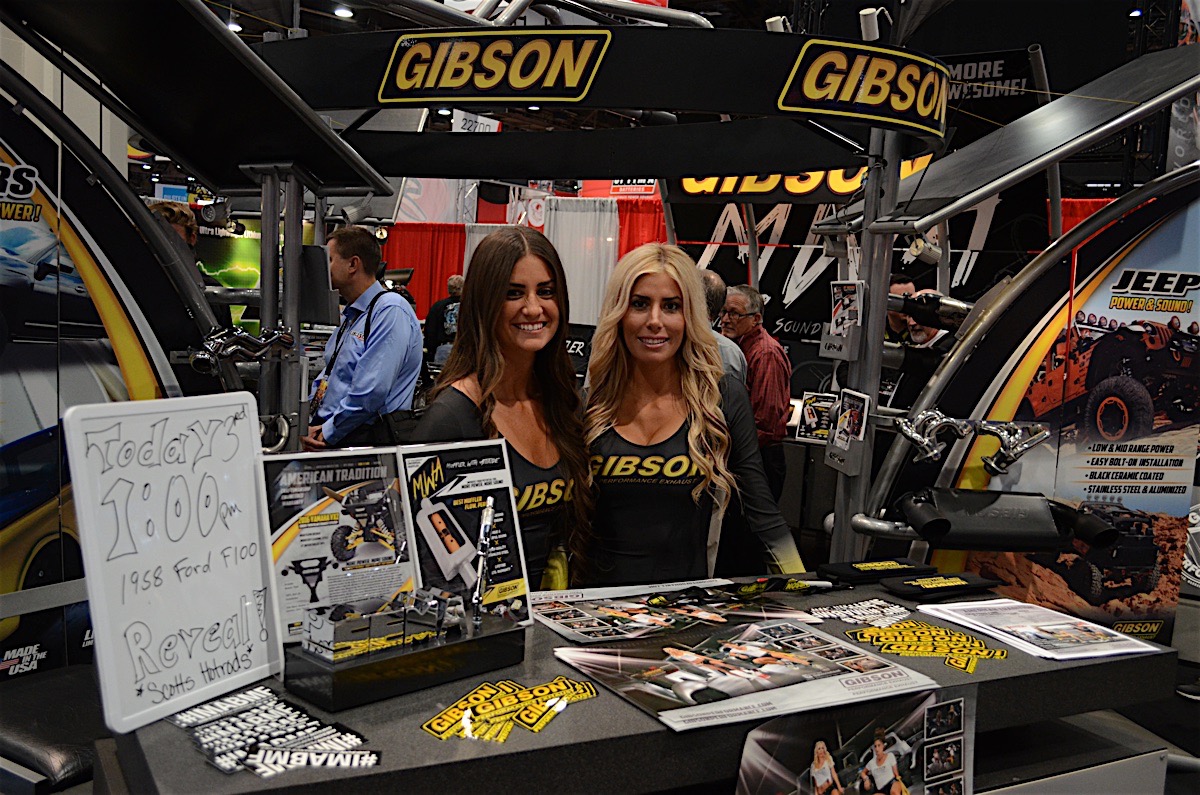 Gibson Performance Exhaust is exploding this year with loads of great exhaust upgrades to popular applications, the foremost of which is the hot, fresh Yamaha YXZ1000R — a UTV that is shaking up the industry with its manual gearbox and high-performance 998 cc motor.
The dual-exit Gibson exhaust kit for the Yamaha YXZ1000R.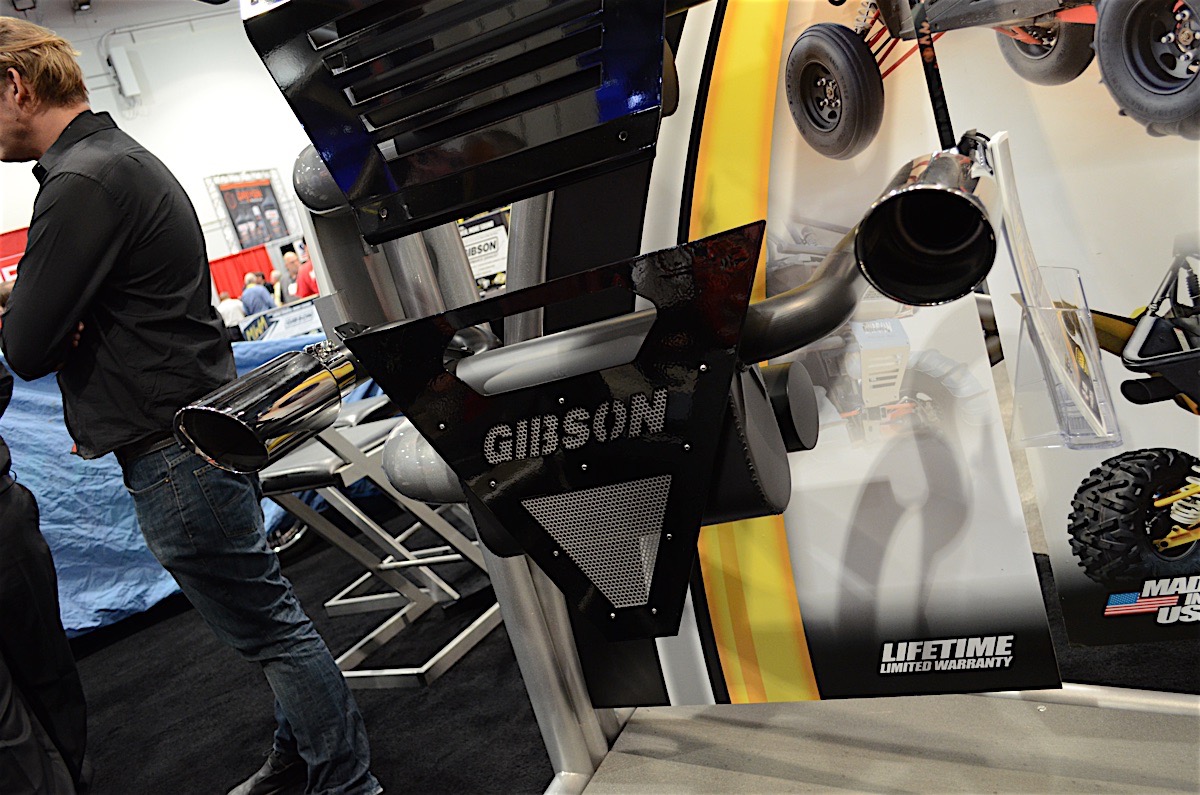 Helping boost the side-by-side to new heights is Gibson's stainless steel twin rear exhaust system, featuring a high-flow design and four-inch intercooled tips. as well as tremendous sound. As explained by the company's Danny Adair, this system is a "straight-through design to create a venturi effect. At low RPM, it's fairly tame. But when you mash the pedal, it starts spitting out an aggressive tone." As with all Gibson products, the Yamaha system is an American-made product that is backed by a lifetime warranty.
The system takes what was a single-exit design and splits it, making it a dual-exit design that has placed Gibson Performance Exhaust on the cutting edge of exhaust products for side-by-sides.
"We're really proud of the system we've made," said Adair. "We've been celebrated for the product, too, having recently won Best New Product in Powersports."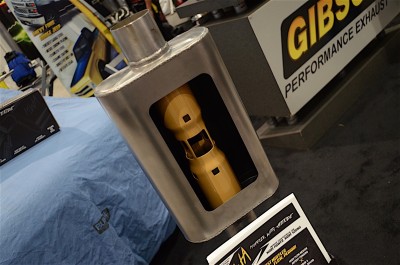 Gibson's MWA (Muffler With Attitude) has universal fitment and is big on sound and power.
Gibson was also promoting its MWA or "Mufflers With Attitude." These universal-fit mufflers use high-quality stainless steel and a patent-pending high-flow design, generating tremendous power and sound that's sure to please a lot of automotive enthusiasts.
Gibson showed us once again that it has the goods to make a lot of off-roaders happy in regards to how their rig sounds, whether it is a UTV or big honkin' Jeep. See more from the company online or give them a telephone call using the provided contact information below.